MINIMALISTIC PROFILE-SYSTEM
p.thirty is the smallest of the PLANLICHT profile luminaires and impresses with a minimalistic design and great variability. Great performance, high eye comfort and an integrated driver go without saying.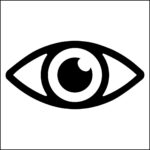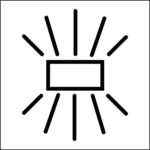 Direct / indirect lighting
The optional illuminating end caps and the splash proof IP44 variant are additional highlights. In addition, you can choose between direct and direct/indirect lighting within the same slim product design. As usual, there are no limits to the colours you can choose from (cover and cable).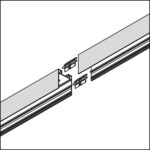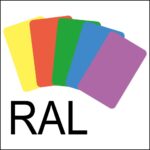 P.THIRTY OPTO-BALANCE DARKLIGHT® | UNCOMPROMISINGLY SPOT-ON
Optimally balanced light

Innovative lighting technology

Maximum visual comfort

Minimalist design & size

Metallic trendy optics coatings
With the new p.thirty OBD in Opto-Balance Darklight® technology, PLANLICHT developers have truly succeeded in creating an innovative masterpiece that will amaze lighting enthusiasts and make their hearts beat faster.
The essentials:
p.thirty Opto-Balance Darklight® (OBD) impresses with its zoned light output, its extremely small dimensions and with an integrated driver despite its sophisticated light focusing technology. By concentrating the light output, the respective workspace surface is optimally illuminated and no light is wasted, as it arrives exactly where it is needed. Uncompromisingly precise and spot-on.
In addition, the new OBD version has an UGR value of less than 16 in all mounting types, all output versions and even with solely direct light distribution, thus ensuring visual comfort according to unified standards. As a pendant luminaire with direct/indirect light output, the glare value is even below 6 – a value so low that it is not even mentioned in most literature about lighting design. With these technical lighting advantages as well as the minimalist and stylish design, the p.thirty OBD in Opto-Balance Darklight® technology is definitely a highlight – uncompromising & spot-on.